FELT AND FA(C)T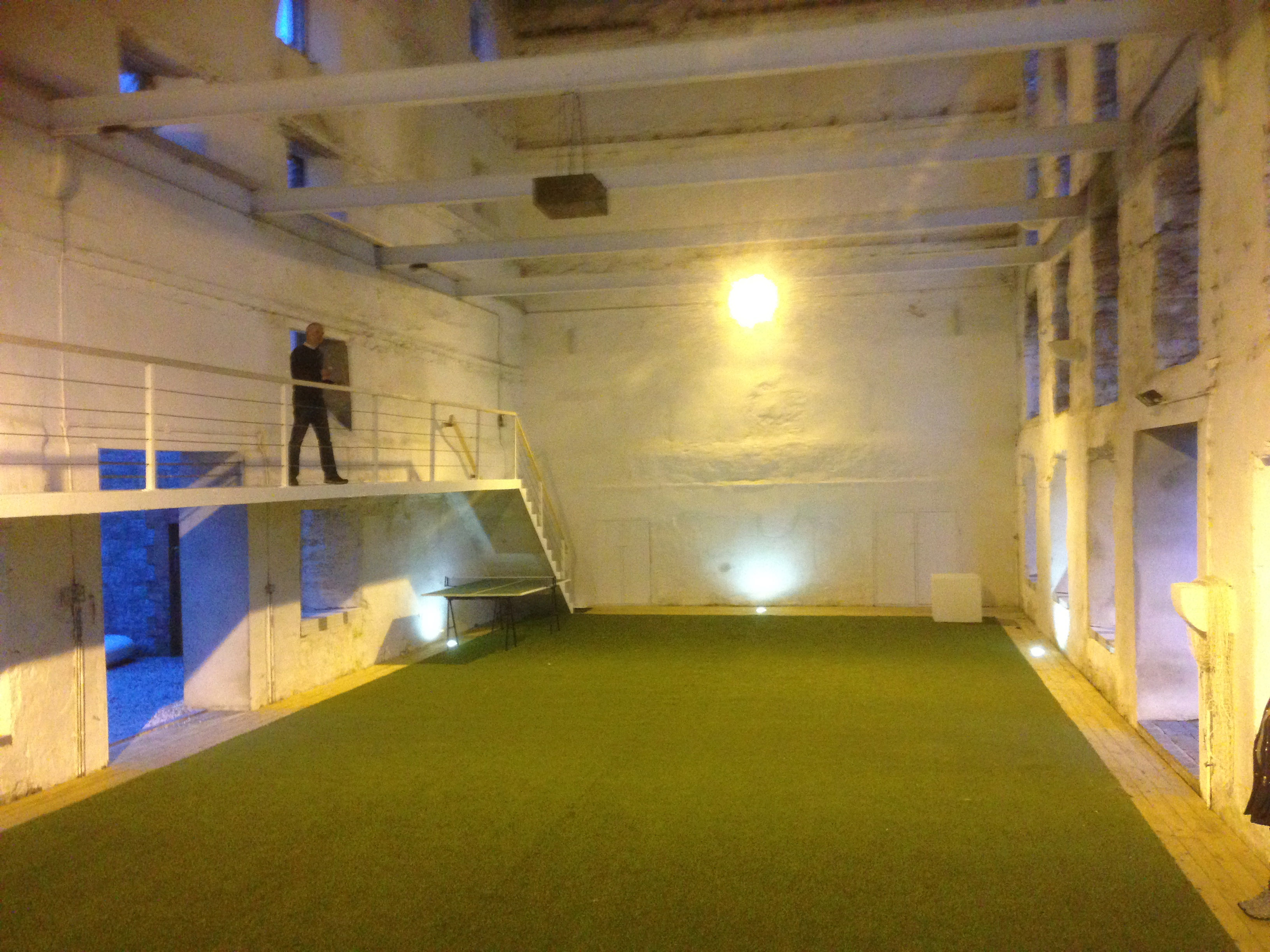 SATURDAY JUNE 7TH 16.00 until SUNDAY JUNE 8TH
MALT HOUSE STRADBALLY, CO. LAOIS
______________________________________________
 featuring work by
Not Abel, Cathy Carmen, Charlie Dance, Vivienne Dick, Sarah Jones,
Breda Lynch, Yoeri Guepin, Isabel Oberländer, Ciaran Walsh
______________________________________________
Laois Arthouse artist-in-residence Padraig Robinson presents the second manifestation of Felt & Fa(c)t, a rolling curatorial project, which was first presented in Ormston House Gallery, in January 2014. The Malt House Stradbally becomes a site where national international artists will gather together, for an event beginning on the 7th of June at 16.00, ending on 8th June 16.00. Irish documentary and filmmaker Vivienne Dick will screen her recent film "The Irreducible Difference of the Other". All this will happen in the beautifully preserved former Malt House in Stradbally, which is itself an impressive piece of architecture. The screening will begin when it gets dark. Before that however, there will be lots going on, and lots to see. Austrian dancer Isabel Oberländer will respond to a spoken word soundtrack by Australian artist Sarah Jones. English artist Charlie Dance and Dutch artist Yoeri Guepin will exhibit new work, and former ArtHouse resident Cathy Carmen will exhibit a figurative sculpture. Irish artists Breda Lynch, Ciaran Walsh and Not Abel, will also be exhibiting. So it will be vibrant and experimental event worth visiting.
************
All who come are more than welcome to bring food, which we will cook on the BBQ in the beautiful garden of the MaltHouse.
__________________________________________________________________
Further details from Muireann Ní Chonaill, Arts Officer at mnichona@laoiscoco.ie or telephone:  057-8664109.