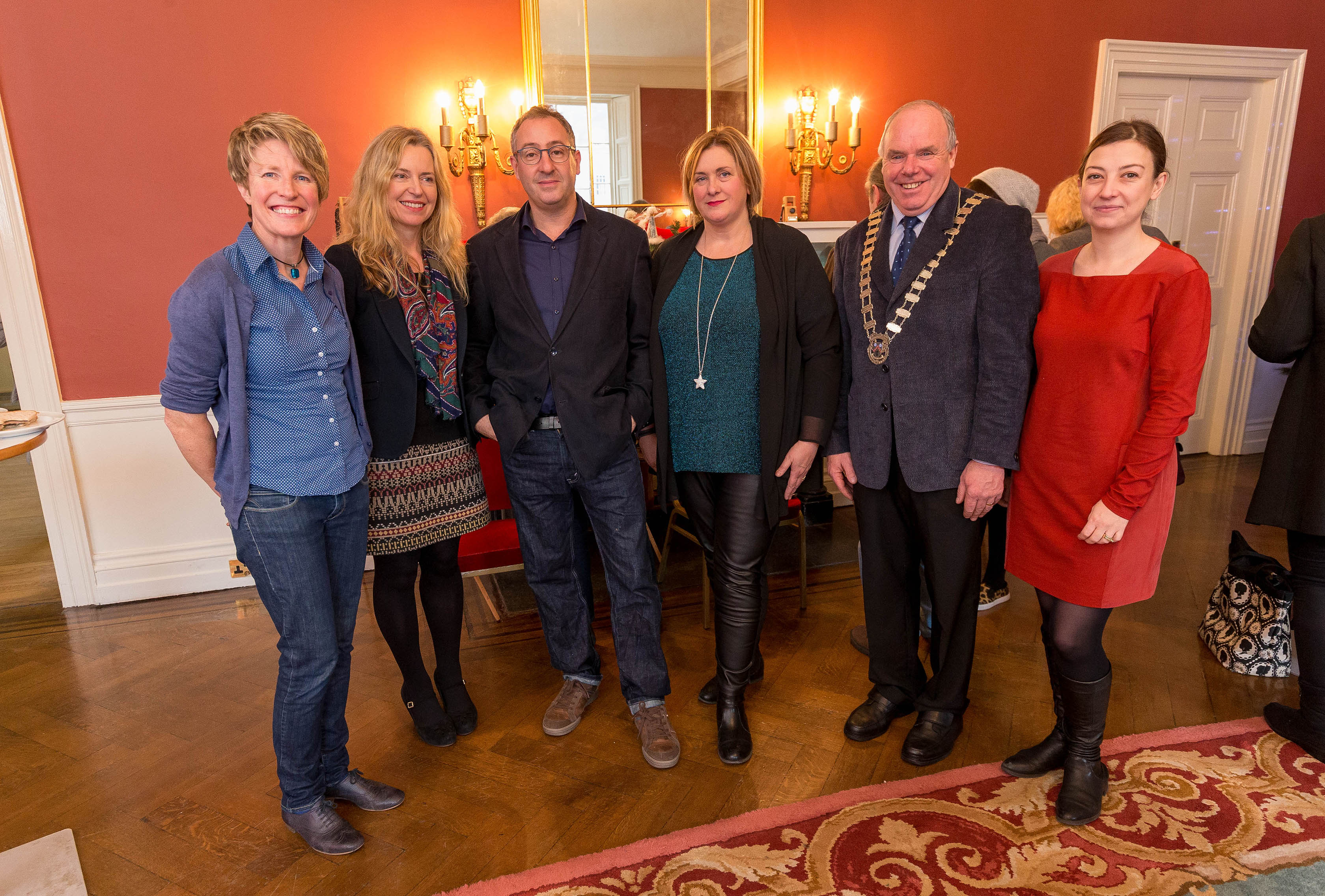 4th December 2014
Pictured at IMMA in Kilmainham Dublin at the launch of a catalogue and film documentary of "Sitting a Portrait Project" by artist Nick Miller.  Miller painted 34 portraits over the period of a week in July 2014 during his residency at the Laois Arthouse.
Making up the majority of these images were 32 watercolours each of which had a strict timeframe of one hour. 
Documenting the residency was Film Maker Lisa Fingleton.
Photo's by Dylan Vaughan.