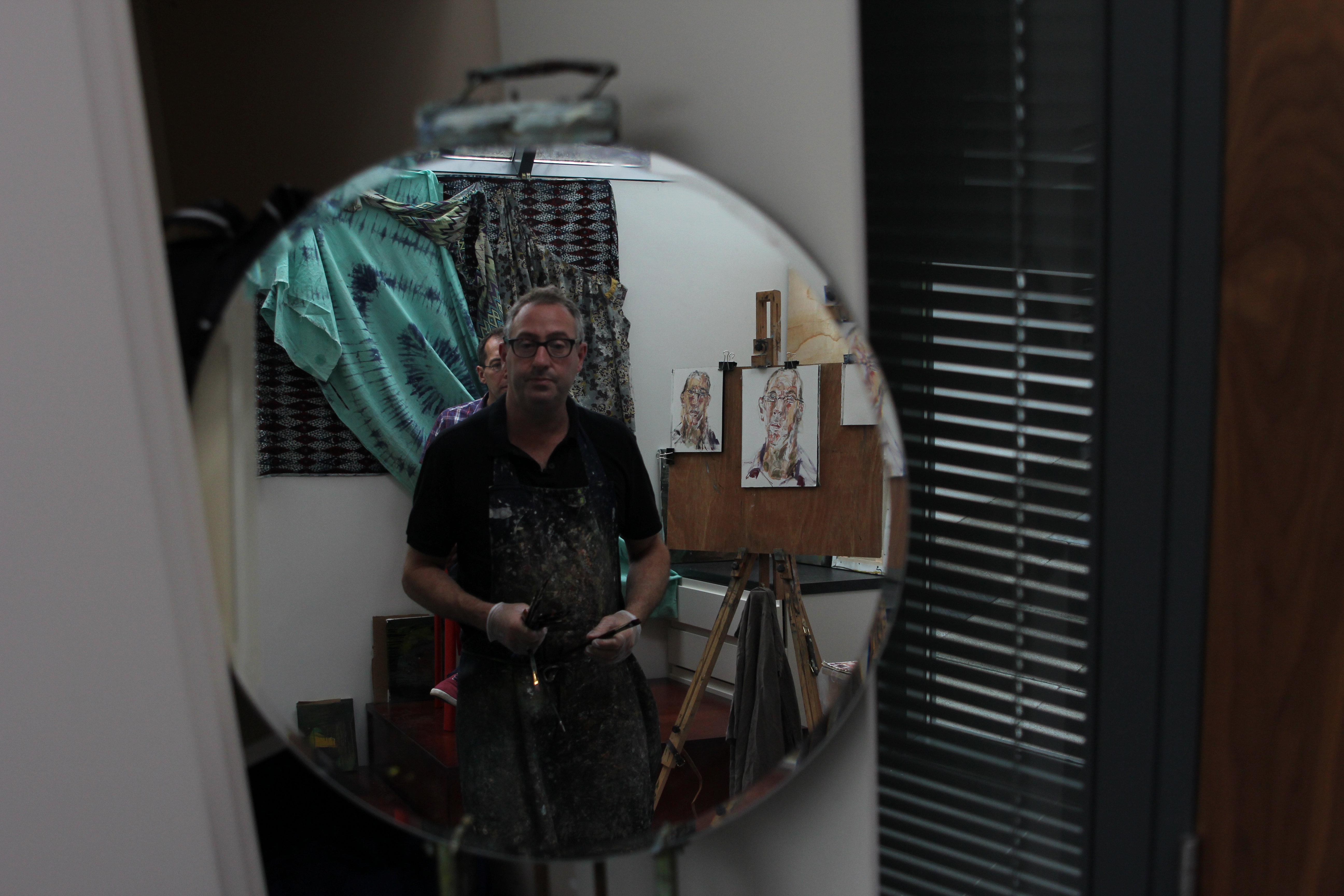 Nick Miller was revealed as the winner of the 2014 National Gallery of Ireland's prestigious Hennessy Portrait Prize.Chosen from a shortlist of 12, he will receive €15,000 plus a commission worth €5,000 to produce a portrait for inclusion in the National Portrait Collection. The 12 finalists were shortlisted from about 400 entries and the exhibition will be open until Feburary 8th 2015.
http://www.thejournal.ie/national-gallery-portrait-prize-2-1766719-Nov2014/
Nick Miller
Miller was born in London but has been based in Ireland since 1984.  He is well known for the energy of his drawings and paintings which are primarily based on the human figure and the Irish landscape. His figurative work centres on the shared experience of the artist and the sitter. It is being true to this lived encounter, rather than a conventional likeness, that is important to him.
http://www.irishtimes.com/culture/art-and-design/visual-art/sligo-based-nick-miller-wins-inaugural-hennessy-portrait-prize-1.1997132
Taking up residency recently in the Laois Arthouse, Miller took the opportunity to engage in an art project that would ensure the engagement of multiple sitters.
SITTING
On discussing the project Miller writes "Periodically I have an urge to put myself in pressured situations that I have to paint my way out of. "Sitting" was one of those. In Stradbally's Laois Arthouse, I wanted to see how I would respond to multiple sittings; having to meet and paint 5 or 6 strangers in a day, one after the other, and to do that each day for a week. I was curious if I could physically and mentally sustain concentration, engagement and attention. In some ways, it was an endurance test, but also a good humored meeting with others. It continues a long time interest in approaching portraiture through direct encounter."