The Laois Arthouse Gallery, Stradbally is hosting a solo exhibition by Kildare artist Vera McEvoy. This exhibition was opened on Jan 16th by Ann Mulrooney, CEO of Visual Carlow.
The opening was an enormous success with a very large turn out from the local community as well as nationally.
Shine is Vera McEvoy's first solo exhibition and consists of a series of prints and an audio visual installation. The work documents the transient movement of light and shadow within a public building and the ephemeral silhouetted presence of people as they impact and alter that space.  McEvoy was the recipient of the inaugural Arthouse NCAD Graduate Award and Bursary in 2011 -2012. She has exhibited extensively nationally and internationally since 2007. The work is supported by both Laois and Roscommon County Council Arts Offices.
This wonderful exhibition runs until Feb 13th and can be viewed Mon to Fri from 10am until 4pm or by appointment by contacting Muireann Ni Chonaill on 05786 64033.
All works are available for purchase
Artists Contact Information:
Vera McEvoy
00353 86 2584367
veramcevoy@gmail.com
(Click on images to expand)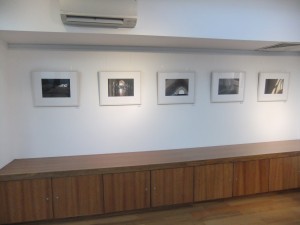 Selection of Prints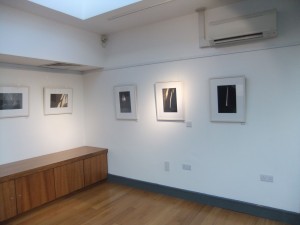 Selection of Prints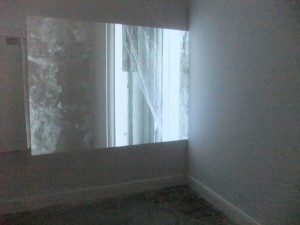 Still from Audio Visual Installation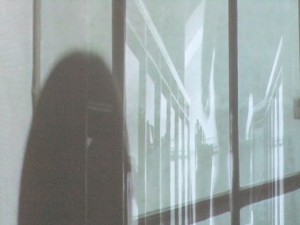 Still from Audio Visual Installation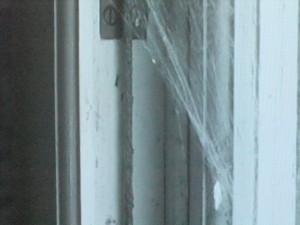 Still from Audio Visual Installation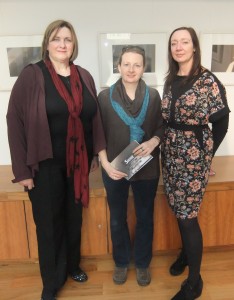 Muireann Ni Chonaill, Michelle de Forge and Ann Mulrooney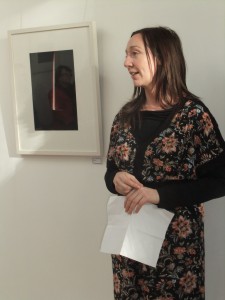 Ann Mulrooney – CEO, Visual Carlow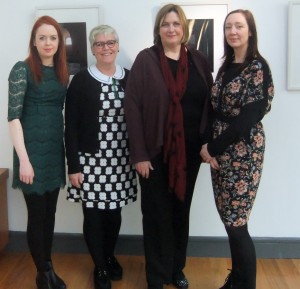 Caitriona Maher, Vera McEvoy, Muireann Ni Chonaill and Ann Mulrooney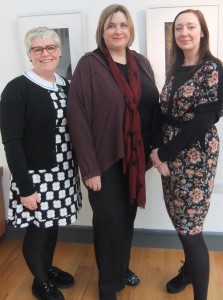 Vera McEvoy, Muireann Ni Chonaill and Ann Mulrooney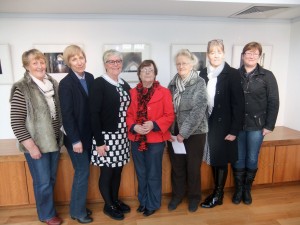 Cultúrbug: Vera Donohue, Eilish Dillon, Vera McEvoy, Dorrie Moran, Ette Kennedy,  Elizabeth Fenlon and Mary Ahearne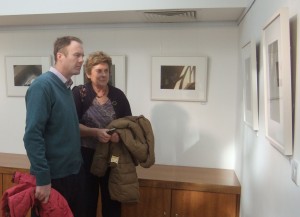 Counciller James Daly and Rose Longmore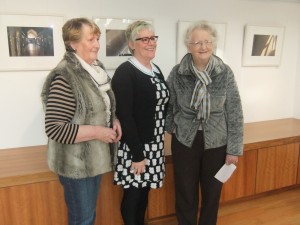 Vera Donohue, Vera McEvoy and Ette Kennedy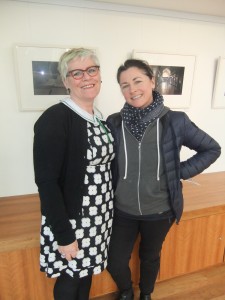 Vera McEvoy and Karen Hendy