We have created a Blog here that will track the progress of Nick Miller's "Sitting" residency and Exhibition. Keep an eye out for regular exciting updates. Lisa Fingleton was on hand to film the event.
Here are some images:
INSTALLATION
27 June 2014
Our first post includes the installation of the exhibition with Johanne Mullan: National Programmer of IMMA and David Trunk and Joe Stanley: Technical Crew from IMMA.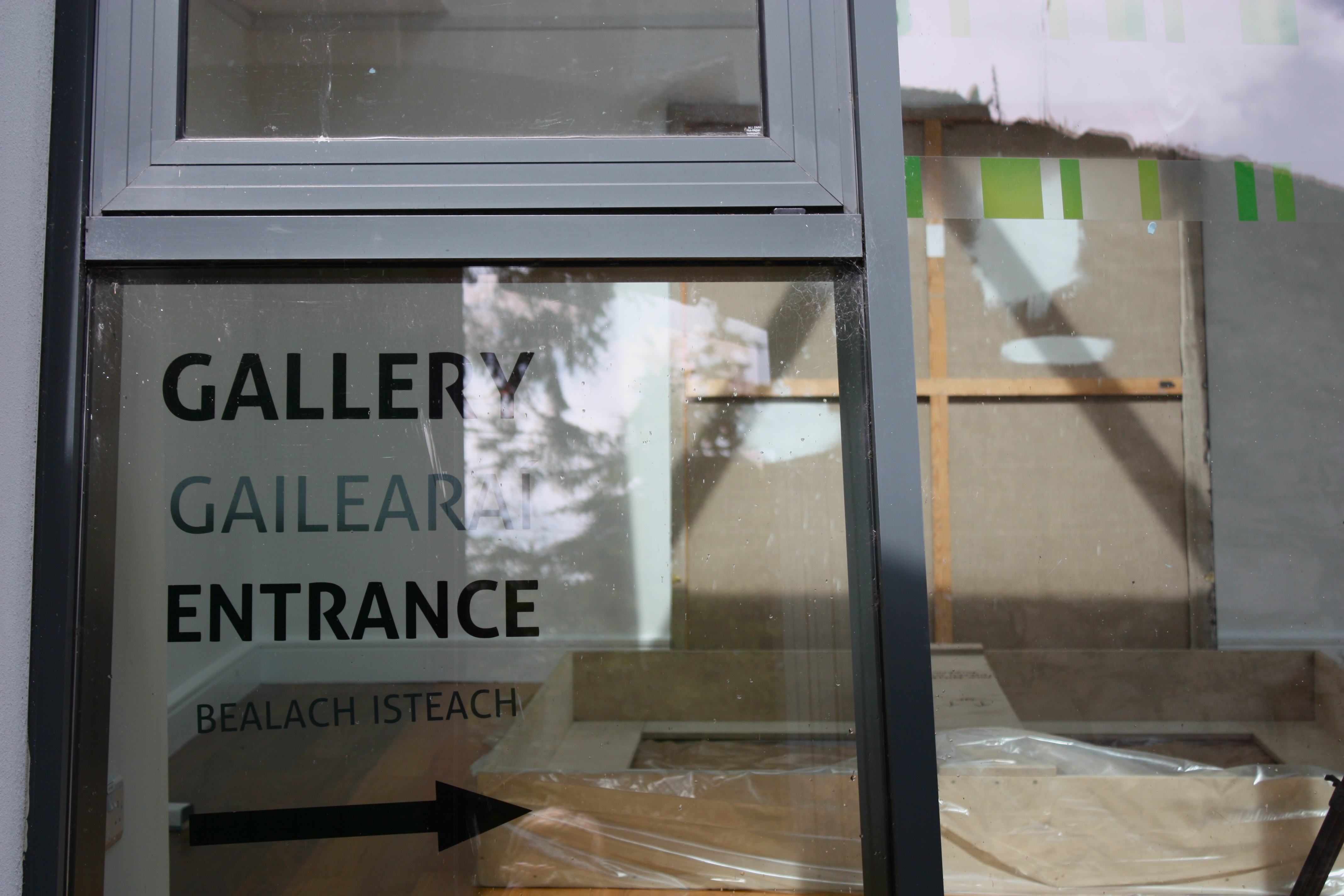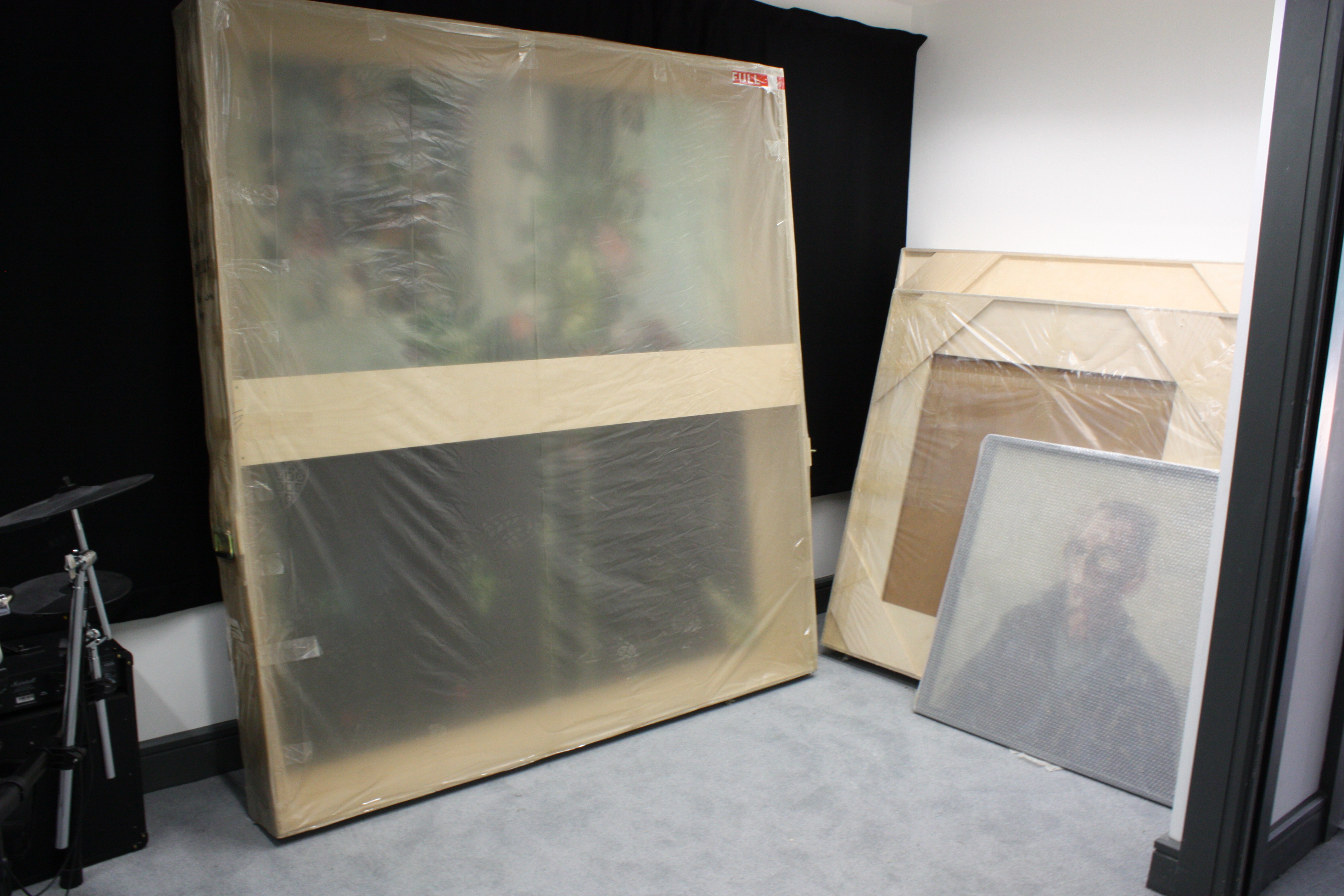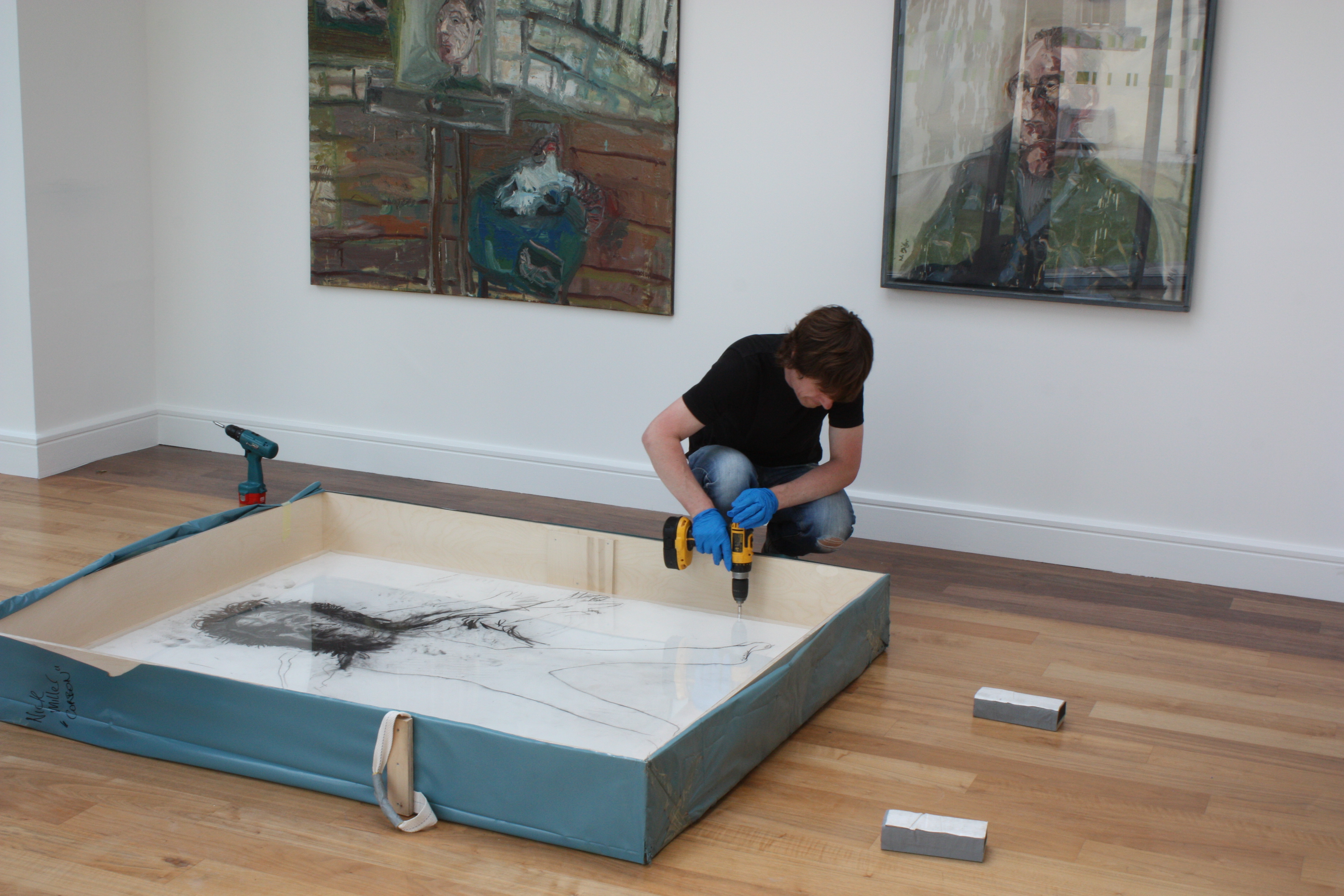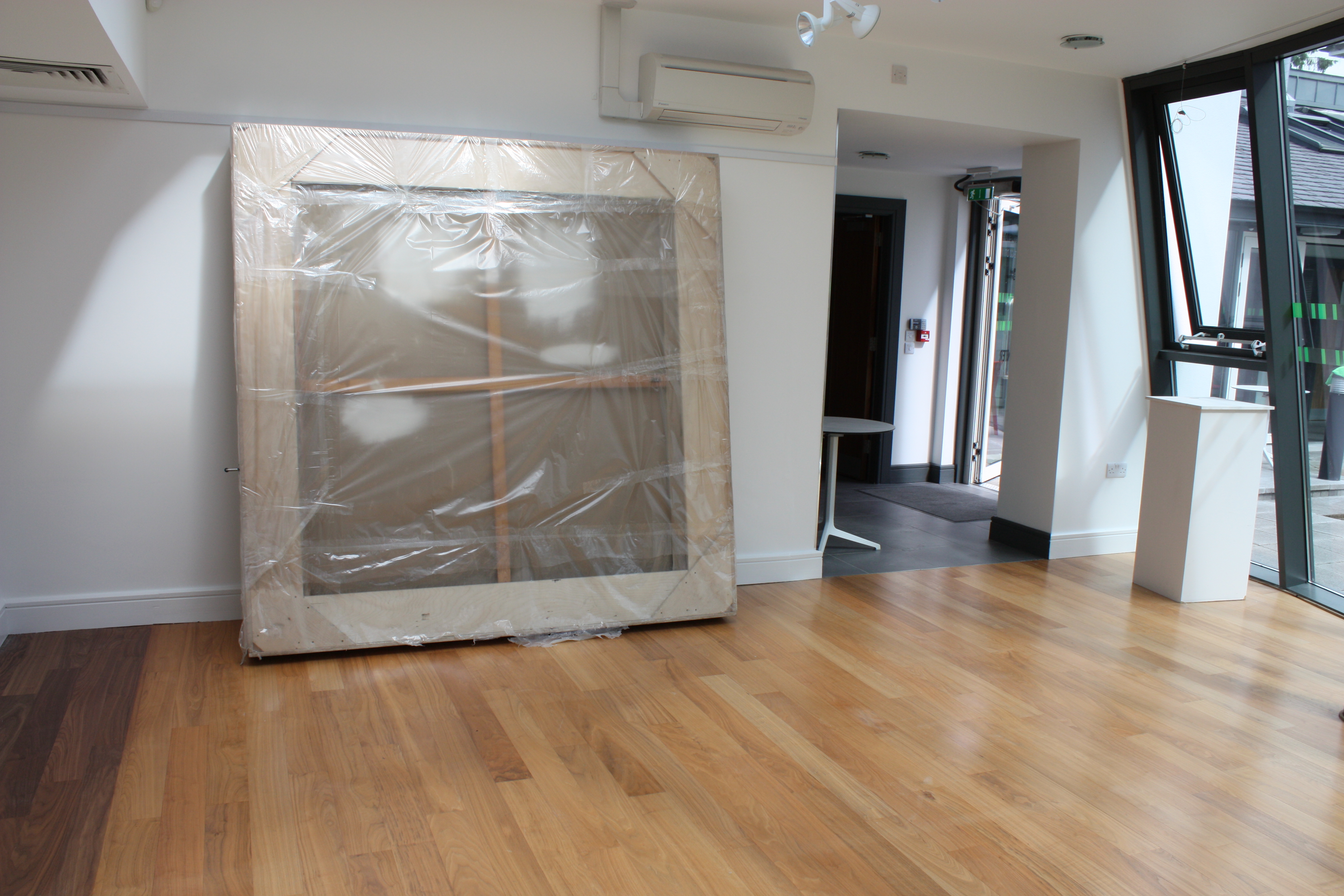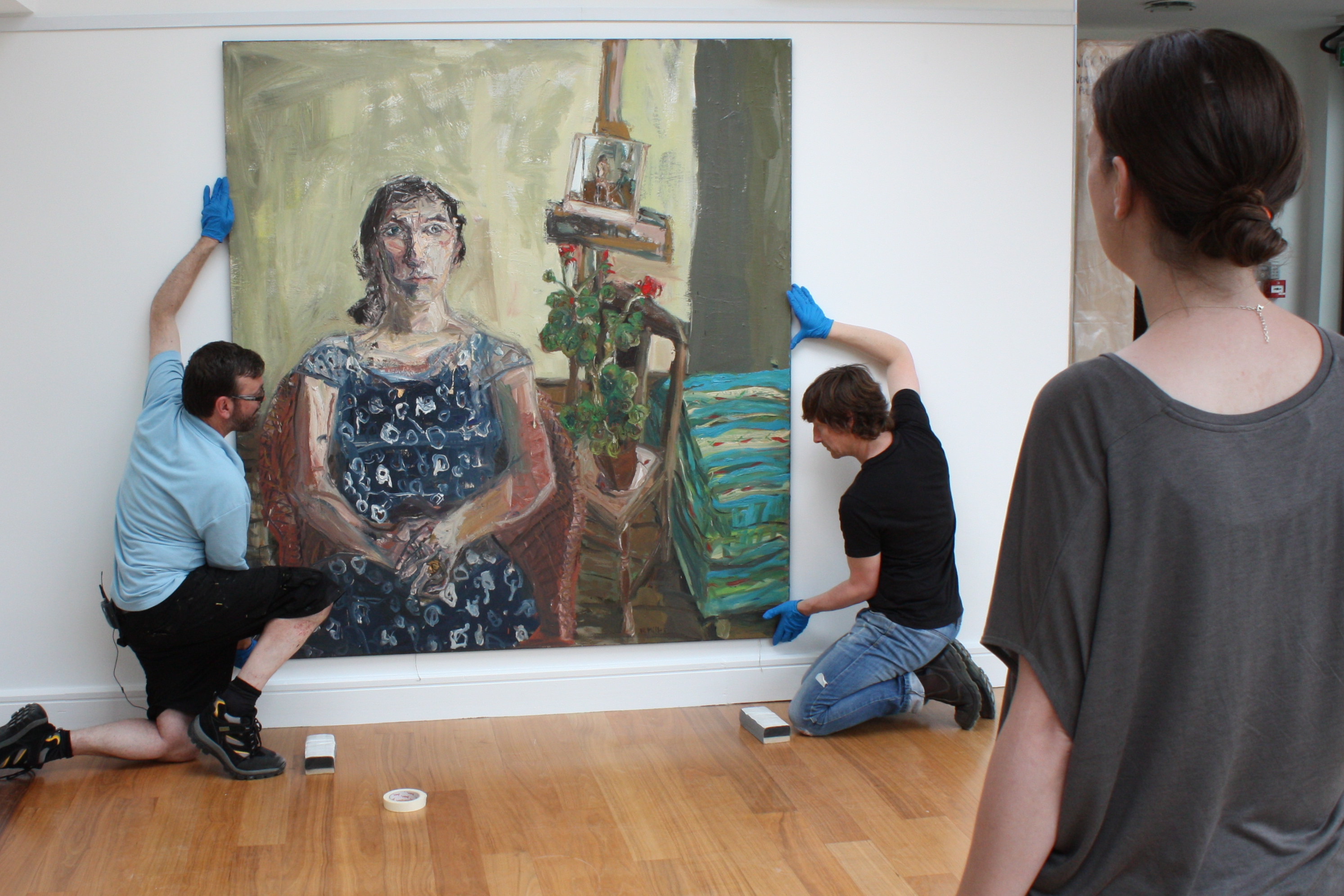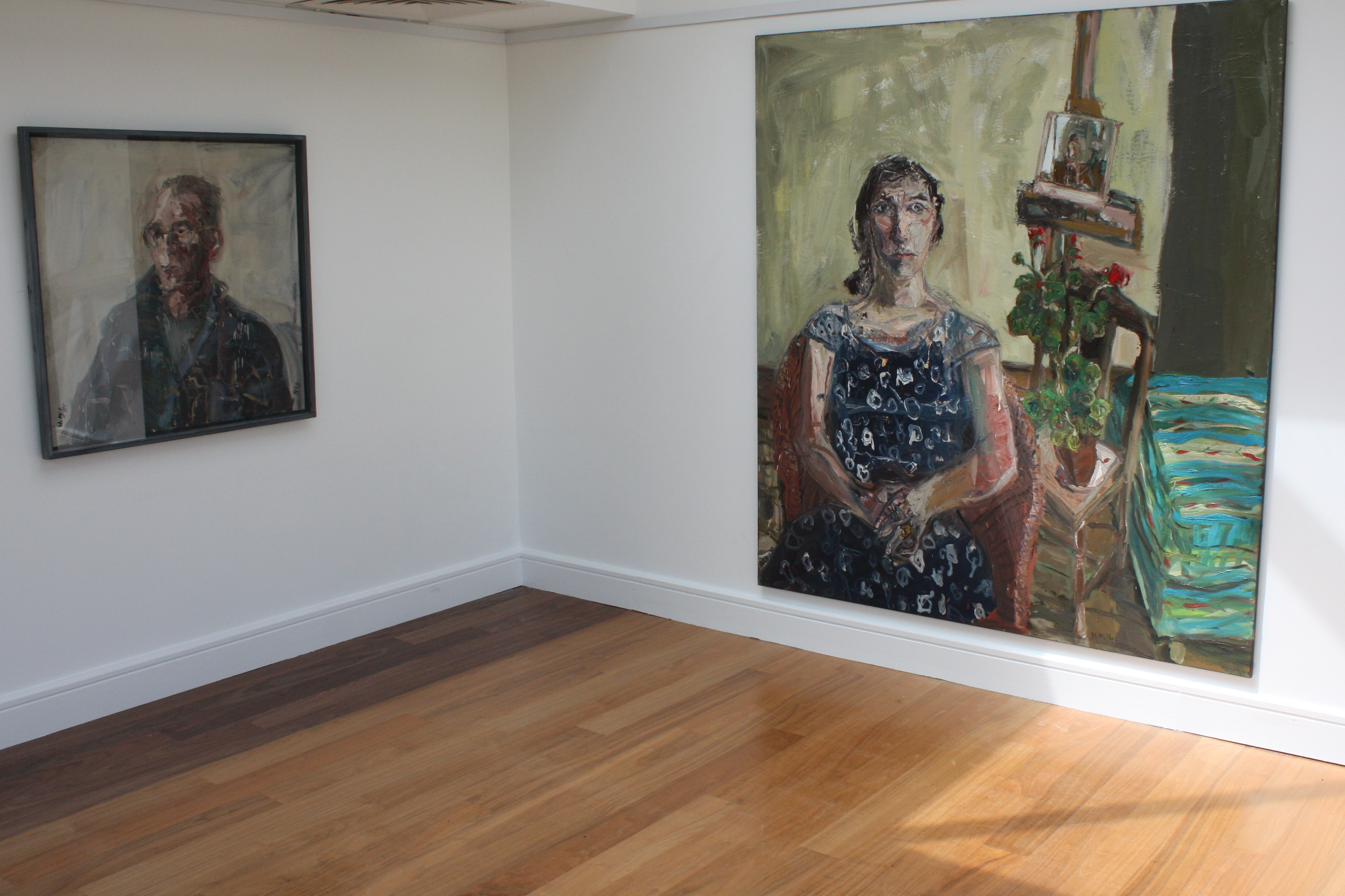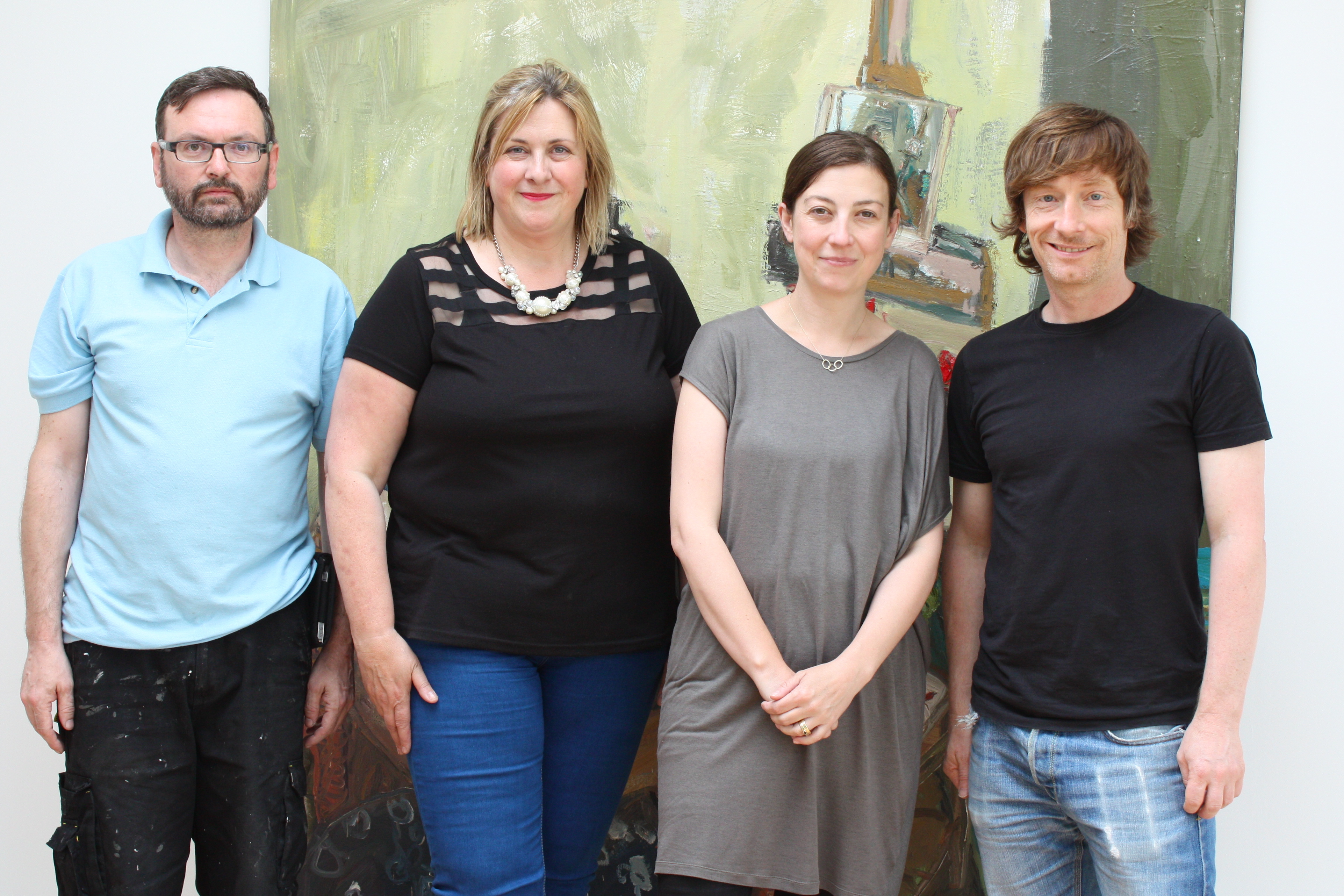 Pat Boran – Oil Painting
12 July 2014